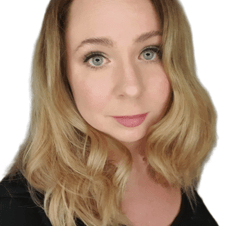 Annika Larsson
System Specialist – Center of Expertise
Why did you want to join Lumera?
The challenges and development opportunities, but also the impression already in the recruitment process that Lumera seemed to have a good working climate and cares about their staff.
What is your workday like at Lumera?
It's hard to describe since no day is the same. As a system specialist helping our customer by solving problems, I encounter new, fun challenges every day.
Every morning we have a daily team meeting to follow up if there are any major incidents or if someone in the team needs help with cases.
I work in a great team with great teamwork, but also helpful colleagues in other departments. There is always someone I can ask for help when I'm stuck with a case.
There is a lot of competence in the organization and we all work towards the same goal, to help and have satisfied customers.
How would you describe Lumera as a workplace in just a few words?
Caring, good climate, fun. I'm glad that my first impression was right. 😊
What's the best thing about working at Lumera?
My colleagues, my manager, and the feeling of being valued and a significant part of the organization.
(...and they also have great coffee!)