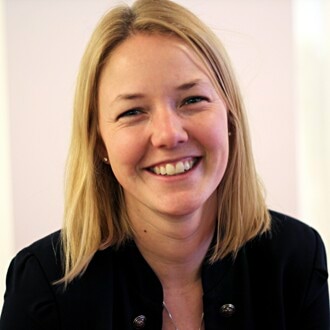 Gitte Belander
Service Delivery Manager – Customer Relations
Why did you want to join Lumera?

I came into contact with Lumera via my previous employer, who is one of Lumera's existing customers. I was employed there for twelwe years and eventually felt that despite being really happy, I needed a change. Lumera was an obvious choice for me. A workplace with committed, driven and competent people, which creates a good atmosphere between colleagues. I've been here for almost eleven years and am enjoying the ride.
What's the best thing about working at Lumera?

Varying tasks, fast pace, freedom with responsibility, constant challenges, customer contact, fantastic and helpful colleagues and a high level of commitment.
What is your work day like at Lumera?

As a product specialist, you also have a lot of things going at once. For example, I work with customer support cases, existing and new functionality testing, configuration, documentation, customer needs investigations, operational support and customer training.
What is the most developmental aspect of your job?

Having varying tasks. Constantly facing new challenges. Being able to learn new things on a daily basis by working with competent and experienced colleagues and customers.
If you were to describe yourself as a soccer player on the Lumera team, who are you? What position do you play?

I see myself as a team player who always wants the best for the team. A player who, where necessary, will lead and support the team (customer team) to success.