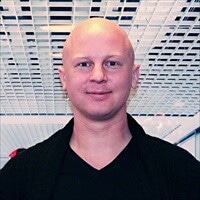 Tobias Härdeman
Transformation Manager – Corporate Development
Why did you want to join Lumera?
I was contacted regarding opportunities at the company, which aroused my interest. When I read about the business and met with parts of the company, I found a lot of truth in what I was told – a growing company, relaxed professionalism, strong key indicators, continued great potential, etc. It is challenging and rewarding to be part of this journey to eliminate growing pains, increase efficiency and scalability, and to keep current operations from suffering.
What's the best thing about working at Lumera?
I think a good mix of the relaxed and the professional things I wrote above are key. The company already has a very good position on the market, but the potential is enormous both nationally and internationally. There is a lot to work to do to accelerate on this route, which means that it never gets boring.
What is your work day like at Lumera?
It's all about understanding both the bigger picture and the details. I try to be involved in all kinds of contexts and meetings, ask questions to understand and get others to think along new lines while documenting all my thoughts and findings on a daily basis. This week, the idea is that this preliminary work will lead to the first defined goal to strive for.
What is the most developmental aspect of your job?
On the one hand, I get to learn about the insurance industry, which is new to me and quite different from my previous FinTech assignments. On the other hand, I get to work with a lot of knowledgeable people and try to challenge the status quo while learning what is possible and what is difficult in the prevailing conditions. A day at work here is mentally draining in a very positive way.
How would you describe Lumera as a workplace in just a few words?
Professional, growing pains, potential, unstructured and social.