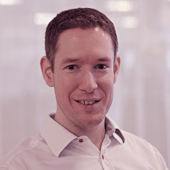 Daniel Tveraa
Manager, Service Delivery – Operations
What's the best thing about working at Lumera?
I've been working for Lumera for a long time now and I take responsibility for my own work, making sure it's fun, stimulating and delivered on time.
What is your work day like at Lumera?
My job as Technical System Specialist not only includes analytical problem solving of long-term solutions and rapid response, but also customer contact. No two days are the same.
What is the most developmental aspect of your job?
Being able to develop as a person; I gain insight into, and can drive, my own personal development.
How would you describe Lumera as a workplace in just a few words? 
A high-performing workplace in which expertise and delivery are vital.