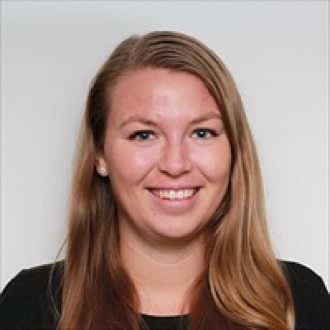 Linn Bergelid
System Developer – Research & Development
Why did you want to join Lumera?

Coming straight out of school, it was important to me to start at a company that was on the smaller side where you work in teams and develop your skills. One of the things that intrigued me most during the recruitment process was Lumera Academy, where you can receive training in various areas relevant to the company. I also liked the fact that the company seemed to have a good working culture and a strong desire to help each other. After working here for a while, I can say that Lumera has met my expectations!
What is your work day like at Lumera?
I come in at 9 in the morning and start by reading my e-mail and checking my calendar to see how I should tackle my day. Then I usually have time to program for a while before it's time for our daily team meeting at 10. Everyone at the meeting says what they are working on right now and if there is anything they need to discuss before they can move forward. We also have a joint look at all our tasks to see if anything new has come in that needs to be prioritized. The rest of the day varies a little from day to day, but mostly consists of programming and meetings and discussions with colleagues on how to best solve the tasks at hand.
What is the most developmental aspect of your job?
That would be the wide range of tasks I encounter, which means that I get to work with many different areas in programming. It is also a lot of fun to work in a large system that has high security demands and that is intended to last far into the future.