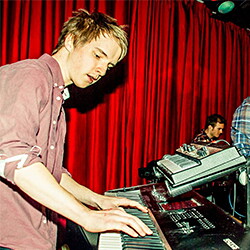 Nils Wikström-Ask
Webb and Digital – Sales & Marketing
Why did you want to join Lumera?
What appealed to me was the motivation and drive to develop new solutions and improvements. It's both challenging and fun.
What's the best thing about working at Lumera?
The best thing about Lumera are the possibilities! I have never been told no, because all my colleagues have a high level of commitment and a positive attitude about always dong their best. The company's nice culture is also a big plus!
What is your work day like at Lumera?
Aside from always starting at the coffee machine, every day is unique involving challenges in developing Lumera's internal and external communications, which means that I get to work with people throughout the organization. This includes everything from graphic production and the web to strategy.
What is the most developmental aspect of your job?
The sheer variety! Being able to work with very different things with new people energizes me. From knowledge sharing with colleagues to the challenge of new tasks.
How would you describe Lumera as a workplace in just a few words?
Commitment. Competence. Opportunities.
If you were to describe yourself as a soccer player on the Lumera team, who are you? What position do you play?
Assistant coach. I observe the players on the field and present improvement measures to the coach. Naturally, I also make sure that the team has the most stylish jerseys with the most sponsors.