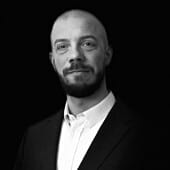 Johan Holmlund
Growth Market Manager – Corporate Development
I started at Lumera in 2017 as an Application Consultant. I didn't know much about fund-trading but got thrown straight into a pilot for a new customer. Together with my mentor we both learned a lot and succeeded the project that today is another Lumera Core up and running. Lumera Core is much more than fund trading but that came out to be my niche.
Two years later I got the opportunity to start as Consultant Manager which, from my perspective and background, was a smaller step although including allot of fun challenges.
Today I'm Growth Market Manager at Lumera. The everyday work is impossible to describe as every day is a new day. On the other hand, the task is super clear: to keep up the prudent revolution in Europe within Insuretech.
Don't hesitate to get in touch if you have further questions.