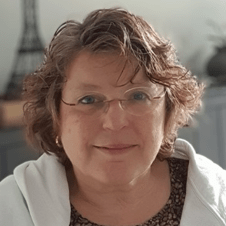 Anne-Marie van der Knijff
Modeller – Lumera Netherlands
What is your workday like at Lumera?
At Lumera Netherlands we all work at home. This means no traffic jam or busy trains in the morning.
So a quiet bike ride before work and I'm all set to start at 7.
First I skype 'good morning' to everyone in the team and then I check our great ticket system and I decide what to start with. This can be a part of a large project or just a little change for one of our clients.
I open the studio and the client model and I configure solutions, I test it and update the ticket.
During the day I might have some direct contact with a colleague to talk about a ticket or have a teams or skype meeting. All very informal and efficient.
What is the most developmental aspect of your job?
The thing I love most of being a modeller in Axylife is the little effort it takes to create and maintain the tools our clients need for their pension administration. It seems a little bit like programming, but more on a functional level.
It is very satisfying to create a (reusable) solution for complex problems with as little code as possible. Of course sharing solutions between modellers makes it even better!
How would you describe Lumera as a workplace in just a few words?
The colleagues are professionals, hard workers, very straight forward and they make it easy to become part of the team.
What do you do when you are not working at Lumera?
I do some sports at the gym, like walking and cycling. I'm interested in home design (at home and for friends), so a lot of research there…